From an Assistant to Nicole Kidman's Stylist: How Julia von Boehm Climbed the Fashion Ladder
If you have seen the movie The Devil Wears Prada, then you probably have an inkling as to how the world of fashion goes – it is demanding, cruel, and a hard industry to penetrate, especially if you know nothing about it. Julia von Boehm can attest to that, after all, she started as an assistant.
However, unlike Andy in the highly acclaimed movie, she fell in love with fashion at a young age and remains so in love with it that she has been sticking with it for around two decades.
When Julia was young, she already knew she wanted to work in this industry, so she asked her parents to enroll her in a school that teaches French.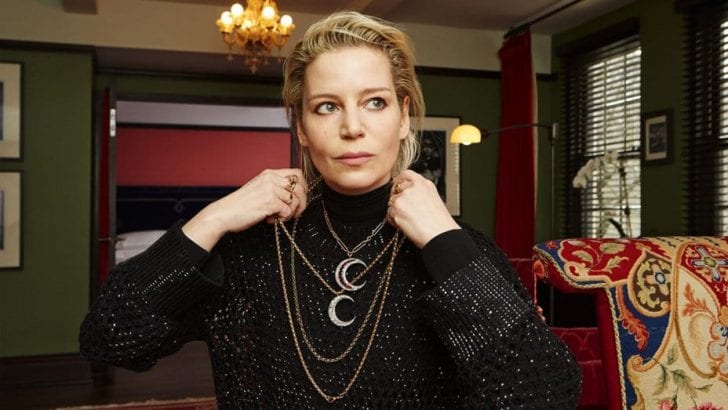 Julia von Boehm left school to work for Carine RoitfeldAt 18, she went to Paris to study fashion at La Chambre Syndicale de la Couture Parisienne. She left the institution three years into schooling after meeting her will-be mentor, Carine Roitfeld, who, at that time, was still doing freelance work with Tom Ford at Gucci.
Julia started as a second assistant to Carine, then she became the influential woman's right-hand woman, so much so that she even followed the stylist to French Vogue when her boss became the editor-in-chief.
The then-apprentice learned everything she knew while working for Carine and even likened herself to a sponge that absorbed lessons — from sartorial creativity to handling difficult situations.
After years of assisting, Julia decided to become a woman of her own, so she became a fashion editor-at-large at the French magazine in 2004.
For her, to be working in the same environment with her former employer felt like she was still seen as Carine's assistant. So in 2010, she started doing freelance work for other magazines like Harper's Bazaar, Vogue Germany, and Porter Magazine, and branching to other jobs in the industry.
In the eyes of an outsider, there are limited jobs in this field, but for Julia, it's more than just designing and putting on clothes to models and celebrities.
That is why when Nicole Kidman asked her to be her stylist, she knew that this was a new challenge as her previous works were mostly editorial and not red-carpet friendly. In celebrity styling, you are not just pleasing the sartorial critics but everyone's eyes, she learned.
Now, aside from being one of the most sought after stylists for the stars, Julia has been a fashion director at InStyle since 2018, which she said was a great role for her because it's an opportunity to combine her editorial mind and taste to make fashion styling accessible to readers. Julia also launched her namesake fashion website in 2019.